By your side in difficult times
Overcoming a loss can be hard, that's why at ASV you have specialists who will accompany you in this process. Even when it's all over, you'll still have us at your disposal.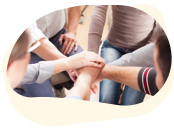 Support groups
Share experiences and emotions in our workshops led by a specialised psychologist to put what you are experiencing in context and explain that it is normal.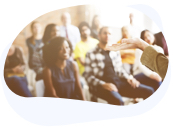 Talks and conferences
Come to our regular meetings aimed at supporting families who have lost a loved one, where we offer different tools and testimonies for overcoming the loss.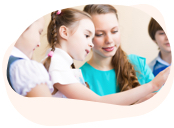 Bereavement support for children
Help children overcome a loss by consulting our specific guides, accompanying them in the children's spaces set up in the funeral parlours and going to our family theatre plays.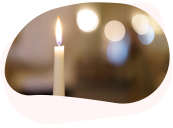 Tribute events
Come to our ceremonies open to all families where we honour the memory of the departed, in a special atmosphere, with poems and live instrumental music.
Events Schedule
Take part in our conferences, plays, tributes and other meetings that we organise to help with the grieving process. Check our schedule.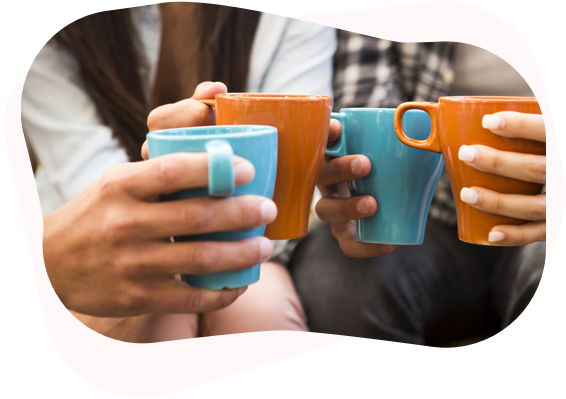 PUTTING DEATH IN CONTEXT
Death Cafés
Join us and share your doubts or thoughts about death in a pleasant and relaxing atmosphere. Death Cafés are designed to be enriching and constructive talks where you can exchange ideas about death in a non-judgemental environment, breaking taboos about death and celebrating life
Consult the events schedule for details of our next meeting.
Receive online support
Consult our publications or ask our psychologist through Facebook. Enter and follow us.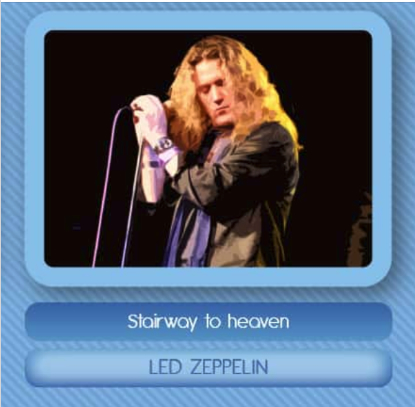 Te acompañamos en el duelo con Led Zeppelin
La música nos ayuda en todos los momentos de nuestra vida. Mucha gente recurre a ella en situaciones de duelo. Por eso, hoy destacamos entre nuestra playlist la preciosa balada de rock 'Stairway to...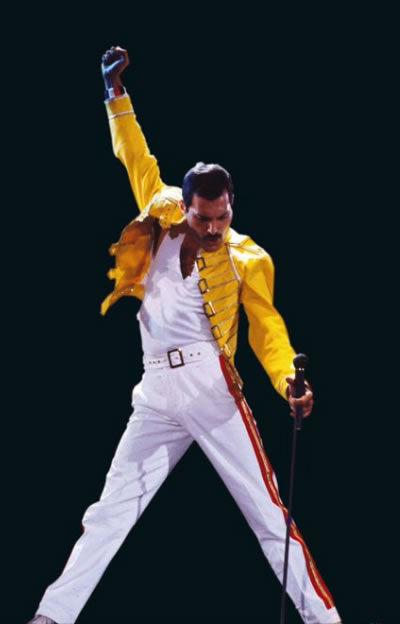 Hace 27 años falleció Freddie Mercury
Tal día como hoy hace 27 años falleció Freddie Mercury. Uno de los artistas más grandes de la historia.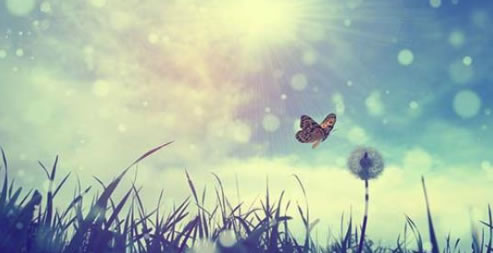 Trámites que ocurren ante el fallecimiento de una persona
Son trámites que ocurren ante el fallecimiento de una persona. Uno de ellos es cómo eliminar el correo electrónico de la persona difunta. Te lo contamos en este artículo del blog de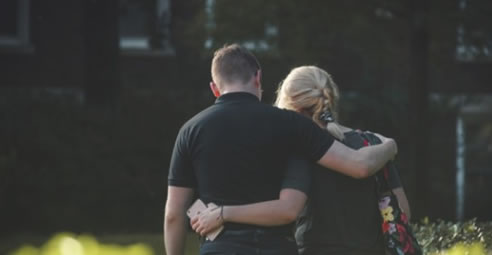 Cada persona vive, gestiona y manifiesta el duelo de una forma diferente. Es algo que hay que tener en cuenta a la hora de tratar con alguien que afronta un pérdida reciente. Te lo contamos en este...