Ashes in the sea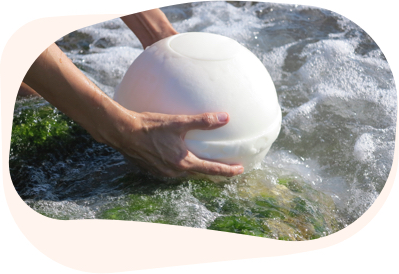 "The sea forces us to be the shore [...] and although it is a mystery, it is always there, waiting for us on the horizon" El Mar by Mario Benedetti
If you want to scatter your loved one's ashes out to sea in a natural ceremony, we can help you. There are environmentally friendly urns that dissolve easily in contact with water, as well as biodegradable urns made of sand.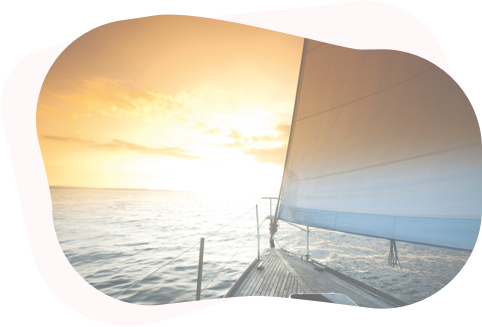 Farewell ceremonies by the sea
Turn the scattering of ashes into a special event with a ceremony on a boat out at sea. You can also adapt the farewell ceremony on the shore to pay tribute. This could be accompanied with music.
Let us know what you would like to do it and we will create a ceremony as you have imagined.
Burying Ashes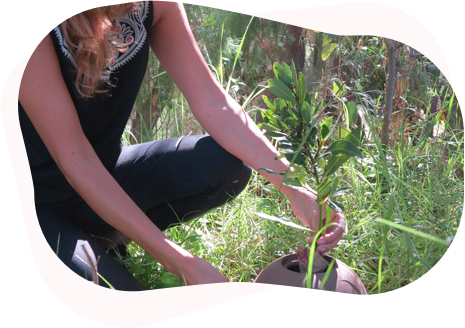 "Return to the soil, to the roots, where we are, where we have been and where we can be".
The option of returning to the earth what is of the earth is especially suited for nature lovers. Here we use ecological urns that can be buried and regenerate life, through a tree, or be dissolved in lakes or rivers. Columbariums or Remembrance Gardens are other options where we can deposit our loved one's ashes.
Placing ashes in a Remembrance Pyramid
Placing the ashes in a specially created space in our Remembrance Pyramid. A piece of metallic art whose symmetrical form has represented the link between the spirit and the material worlds since the dawn of time. After a loving and respectful ceremony, memory of your loved ones will be symbolically kept with a commemorative plaque.
Storage of ashes: Keepsakes for remembrance
Whether you decide to scatter the ashes or are not yet clear what to do, you can keep part of them by choosing a remembrance piece that you can always have with you.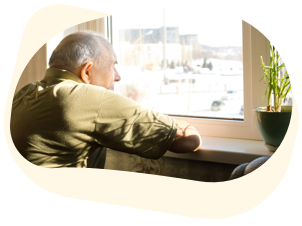 Part of your home
Your home is the only place that is not really a "place", because it comes along with us even if we change house, city or country. If you want to keep the ashes at home, we can provide you with handmade designer urns and mini urns, which are designed to be small artworks.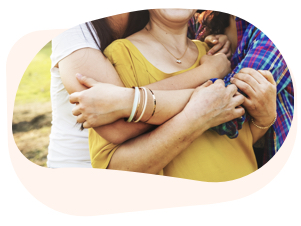 A shared memory
The person who has died was special to family and friends. We can also share your memory of them by putting part of the deceased's ashes in various jewels or micro urns that will always be kept by their surviving family and friends so they can always have part of that person with them.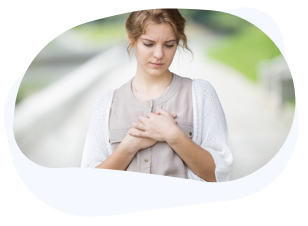 The most valuable diamond
A jewel accompanies us every day, it is close to our heart or in our hands. Just as we feel the person who has died is near, we can wear a real diamond made made out of the person's ashes or hair or a customised jewel with his fingerprint or part of his ashes. A unique memory, everlasting and always close.
A TAILOR-MADE CEREMONY
Turn your farewell into an event full of unique details
1
What would you like to be said and by whom?
Honour their memory with anecdotes and shared moments recounted by friends and relatives.
2
Would you like to have musical accompaniment?
Create a special atmosphere with live musicians, who will perform your special music and songs.
3
Would you like to include symbolic acts?
You can plant flowers, project images of your loved one`s life, create a condolences book or memory tree. The possibilities are endless.
Opinions of Grupo ASV Funeral Services
I liked their friendly but respectful approach, and how quickly they dealt with all the paperwork. They managed everything very well indeed. They were very kind and professional. The flowers were beautiful. Thank you for your help at such a difficult time.
Marisol
La Santa Faz Funeral Parlour.
They were very helpful, friendly and eager to assist at all times. The employees were very professional and I didn't have to worry about anything as they took care of everything. They were very supportive indeed. I would give them more than 10 out of 10, in fact I would give them 20.
Francisco
Estepa Funeral Parlour
I can't recommend them highly enough, I couldn't imagine a better funeral than the one we've arranged. The employees were very friendly, despite the solemn atmosphere. They were very supportive at all times. They've been a great help.
Stephanie
Torrevieja Funeral Parlour
I greatly value the humanity and professionalism with which we were treated. They were always eager to assist with anything we needed. The service has been excellent
Virginia
Ntra. Sra. del Carmen Funeral Parlour-Crematorium
They looked after all the paperwork. They were all very professional and eager to assist right down to the last detail. This support and kindness was sorely needed at what was a very difficult time. They helped us a lot. I would give them 10 out of 10
They were wonderful, I didn't have to worry about anything, they saw to everything. They were very helpful and kind. The funeral parlour was very nice and the staff was always on hand to make sure we didn't miss anything. Thank you for everything.
José Luis
La Siempreviva Funeral Parlour
More than 450,000 families attended
Grupo ASV. Since 1928
Our customers rate our service with a
9/10
* Average score based on quality surveys 2018 after the provision of the funeral service