What should I do if somebody dies?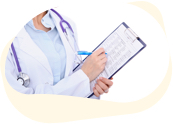 Celebrating a life
You can customise the farewell ceremony so that this last farewell is a tribute to the life of the person who has departed, one in which we can remember all the special moments and the time he has given us.
Check the availability of customised ceremonies at your nearest centre.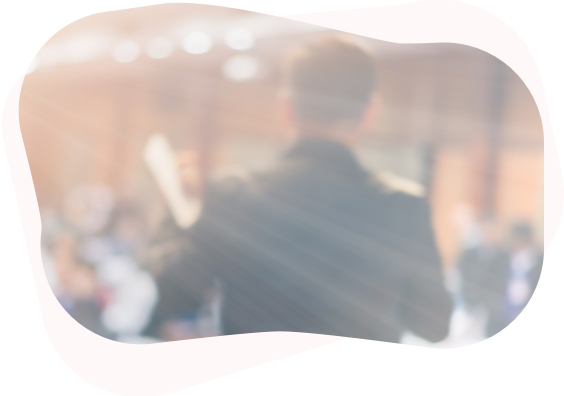 SPEECHES AND TRIBUTES
Memories expressed in words
We encourage family and friends to take part in the ceremony by sharing anecdotes, experiences, etc.
A civil celebrant will help and advise you if you wish to speak or create and deliver a tribute using your words on your behalf.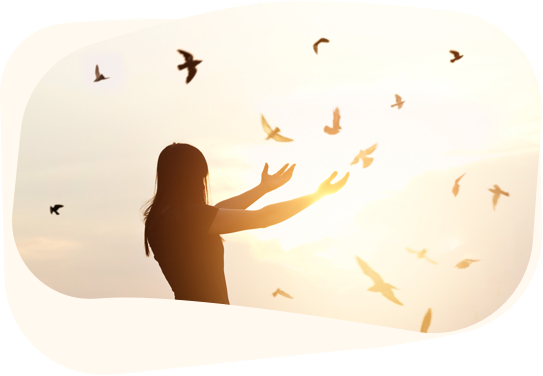 SYMBOLIC ACTIONS
Symbols that convey emotions
By sharing your ideas with us, we can make it happen be it with images, flowers, writings, music or any other symbols that reflect your beliefs and emotions.
We can make the ceremony into a very special celebration of that life.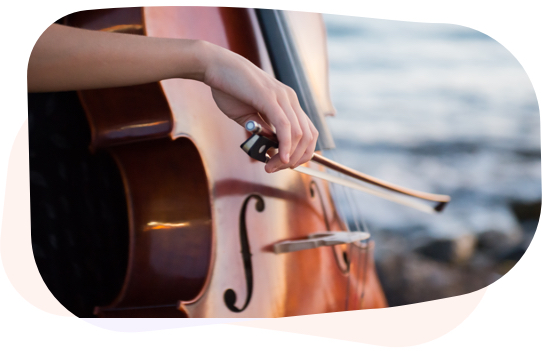 MUSICAL ACCOMPANIMENT
The soundtrack of his life
Music helps us remember experiences shared with our loved one. This can be through hymns, songs, live music, through a voice, violin or any other instrument. This will create a personal and emotional time for reflection.
We take care of everything, guaranteeing your peace of mind
Our commitment is to provide a quality service, so you can focus on being with your loved ones.
1
Professionals who make things simple
You will be assisted by expert staff who will make the process as easy as possible, and you can be sure that it will turn out as you had expected.
2
Maximum safeguards
Service guaranteed by the ISO 9001 certification and with a track record of more than 90 years in the sector.
3
Grief support
We can provide you with a series of a support network that will help in the grieving process after the loss of a loved one.
Opinions of Grupo ASV
Valorable el trato, respeto y la rapidez en solucionar todos los temas relacionados con el papeleo. Han gestionado todo muy bien. Fueron muy amables y profesionales. Las flores eran preciosas. Gracias por la ayuda en un momento tan complicado.
Marisol
Tanatorio La Santa Faz
Han estado atentos en todo momento. El trato ha sido muy amable y cercano. El personal fue muy profesional y no tuve que preocuparme por nada ya que ellos se ocuparon de todo. Me he sentido muy apoyado. No lo recomiendo con un 10 sino con un 20.
Francisco
Tanatorio de Estepa
Máximo grado de recomendación, no podría imaginarme un funeral mejor que el que hemos organizado. El trato por parte de los profesionales ha sido muy cálido, la atmósfera solemne. Me acompañaron en todo momento. Han sido de gran ayuda.
Stephanie
Tanatorio Torrevieja
Valoro mucho la humanidad y profesionalidad con la que nos trataron. Siempre a disposición de lo que necesitáramos. El servicio ha sido excelente.
Virginia
Tanatorio-Crematorio Ntra. Sra. del Carmen
Se han encargado de todas las gestiones y trámites. Todos muy profesionales y han estado atentos desde el primer hasta el último detalle. Son momentos muy difíciles y se valora mucho ese apoyo y trato tan amable. Nos ayudaron muchísimo. Los recomiendo con un 10.
Se han portado muy bien, no tuve que ocuparme de nada ya que tenían todo solucionado. Fueron muy atentos y gentiles. El tanatorio muy lindo y el personal estuvo siempre pendiente de que no nos faltara nada. Gracias por el trato recibido.
José Luis
Tanatorio La Siempreviva
Our customers rate our service with a
9/10
*Average score based on quality surveys 2018 after the provision of the funeral service